Configuration settings are totally different between version 5.x and 8.x The EventReporter configuration program can perform this upgrade automatically. To do so, be sure to start the EventReporter configuration program before starting the service.
1. Once you have started the new EventReporter Client, it will popup with this window if a EventReporter 5.x installation was found.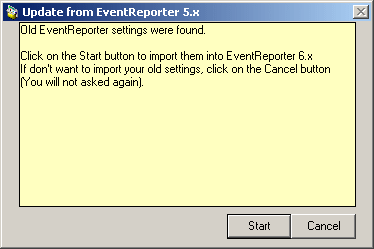 2. If you click on Start, it will begin the update process. When it is finished, it will show the following message.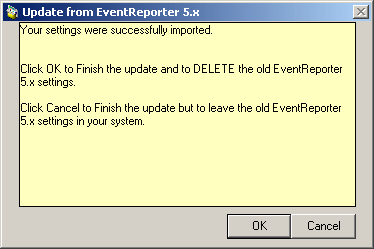 3. Now it is up to you if you want to keep the old settings or if you want to delete them. In any case, the update was successfully done. Note if you delete the old settings, you will NOT be able to step back to EventReporter 5.x with your old configuration. After you decided to delete or keep the old settings, you will see the Eventreporter Client, and it should look like this: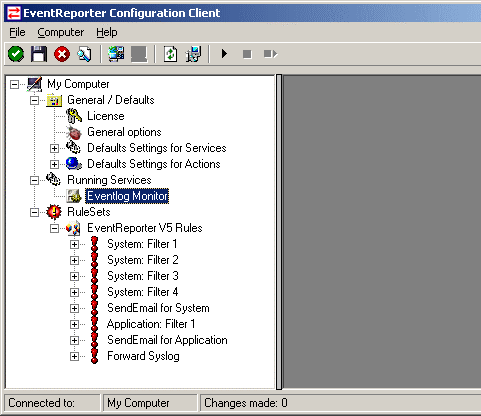 Now you can check your configuration and you can restart the EventReporter Service.
If you are doing mass rollouts via registry export files, please note the new instructions in the manual.
How to upgrade EventReporter from Version 5.x to 8.x and lower?