Event Log Monitor V1¶
This dialog configures the Windows Event Log Monitor service.
This service was intially introduced by Adiscon's EventReporter product. To allow previous EventReporter customers seamless upgrades, there are a number of compatibility settings to support older message formats.
Newer Windows versions come with a considerably changed event logging system. In theory, the Event Log Monitor works with them, too. However, we know of some incompatibilities. For best results, we recommend using the Event Log Monitor V2 service, which was specifically written for Windows Vista and newer. The Event Log Monitor described here is applicable for Windows 2000, 2003, and XP (where the new event logging system is not available). The Client will automatically detect and load available Event Log types during the first startup of the Event Log Monitor.
Event Log Monitor V1
Windows 2000
Windows XP
Windows 2003
Event Log Monitor V2
all Windows Versions since 2008 (Windows Vista,7,8,10,2008,2012, etc. up to 2019).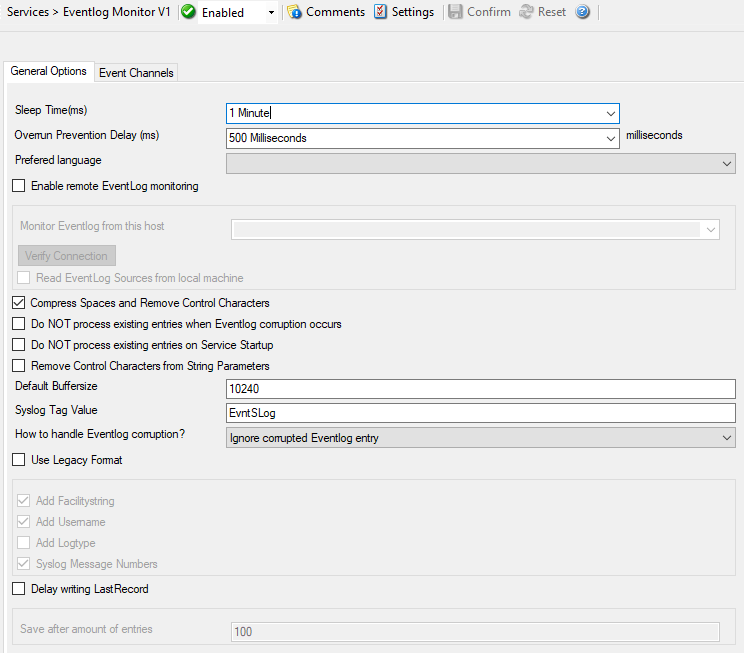 Service - Event Log Monitor V1