How To Enter The License Information¶
Article created 2021-10-05 by adiscon team
This article describes how to enter the license information you received via mail by buying one of our products.
The Article is applicable to EventReporter, MonitorWare Agent, WinSyslog and Rsyslog WindowsAgent.
The license screen can be found on the left side of the client under the item General. Applying the license is very straightforward with only a few steps. After purchase, you will receive an email from us that contains the license name and key.
Under General - on the left side of the Configuration Client - you will find the menu entry: License.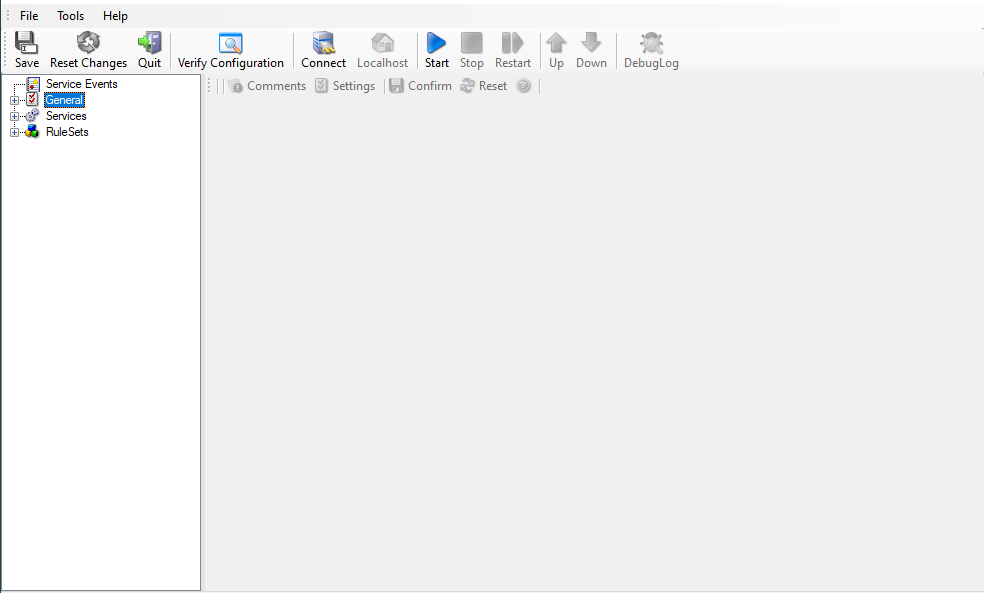 If you click on it, you will find the license screen on the right.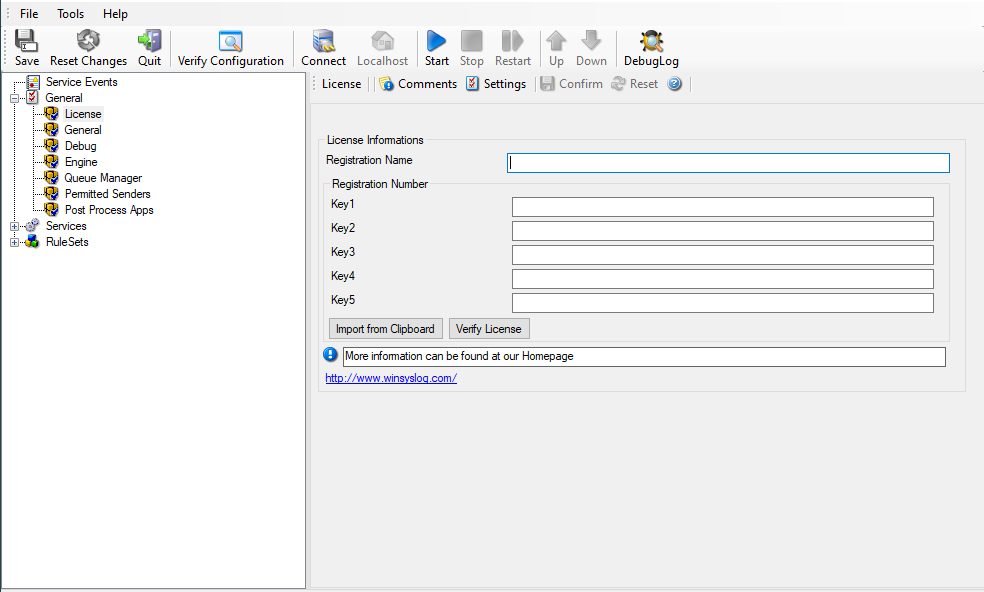 The easiest way is to copy and paste the license name without quotation marks into the field "Registration Name" because it is case sensitive and must be entered exactly as given. Leading and trailing spaces are also part of the registration name. Be careful not to enter any.
Copy the full license key and use the button "Import from Clipboard" to paste it into the key fields. The client detects invalid registration numbers and reports the corresponding error.
Save the configuration and restart the service.
This is all that will be required to apply the license.